Application to Carry a Firearm in Pennsylvania
Application to Carry a Firearm in Pennsylvania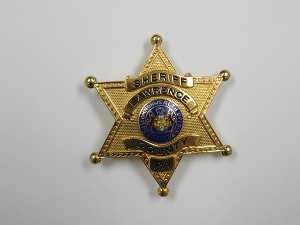 Please read the following before completing the Application for Pennsylvania License to Carry Firearms
1. APPLICANTS MUST SET UP AN APPOINTMENT BY CALLING 724-656-1936 AT THE LAWRENCE COUNTY SHERIFF'S OFFICE.BETWEEN THE HOURS OF 8 AM AND 3:45 PM MONDAY THRU FRIDAY (Excluding Holidays)
2. Renewal licenses will be issued while applicant waits provided approval can be obtained by the Pennsylvania State Police in a timely manner. There is a waiting period of 4 to 6 weeks All NEW applications.
3. Applicants must be 21 years of age and a Lawrence County resident or a resident of another state in possessionof a License To Carry Firearms or similar license for that state.
4. Applicants can fill-out the application (Application for Pennsylvania License to Carry Firearms Form SP 4-127) online and print it to a printer. Sign and bring to Sheriff's Office. Be sure to fill out application completely.
5. The address on the application must match the address on your driver's license.PO BOXES WILL NOT BE ACCEPTED.
6. The State mandated fee for a license to carry firearms is $20.00. Accepted forms of payment are cash, check,or money order. Checks and money orders shall be made to SHERIFF OF LAWRENCE COUNTY.
7. Disclosure of your social security number is voluntary and will be used to facilitate a background check. If youchoose not to disclose your social security number, the sheriff must still accept the application and forward it tothe Pennsylvania State Police for the required background check. It may take significantly longer to process thebackground check without your social security number. PLEASE BE ADVISED, THE SOCIAL SECURITYNUMBER NO LONGER APPEARS ON THE LICENSE.
8. The 2 references required cannot be related and must live in Lawrence County.(NOTE: ALL APPLICANTS INCLUDING OUT OF STATE APPLICANTS, ARE REQUIRED TOHAVE TWO LAWRENCE COUNTY REFERENCES ALSO – NO EXCEPTIONS)
9. Bring your completed application, old License To Carry, Driver's License, and processing fee to the Sheriff's Officeat the Lawrence County Government Center, 430 Court Street, New Castle, PA 16101.
WE WILL RENEW YOUR LICENSE 30 DAYS BEFORE THE EXPIRATION DATE.